Honmoku Judo Club - Why not join us?
-- Honmoku Judo Club is not active now because a key person has moved overseas.

---
Honmoku Judo Club is a non-profit judo club. We train judo at judo room in Yokohama Midorigaoka High School in Naka-ku, Yokohama-shi, Kanagawa-ken, Japan.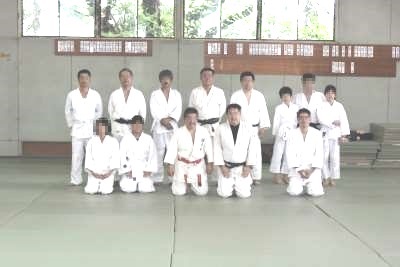 Judo room is located at a farthest location (north-east end) from the entrance of the school. See Google Map. Address is 37 Honmoku Midorigaoka, Naka-ku, Yokohama, Kanagawa, 231-0832,Japan. The school is close to YC & AC (Yokohama Country & Athletic Club).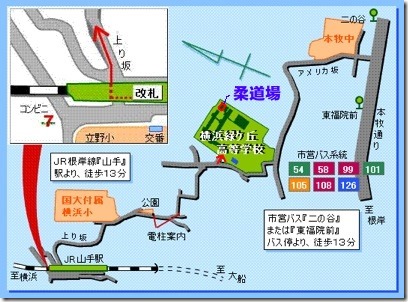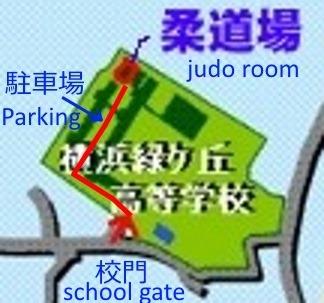 Our training is not held now because of COVID outbreak.
---
We train on every second Sundays in a month but please check our schedule calendar below.

We do not collect fees from attendees. (It's FREE!!)

Males and Females of all ages are welcomed regardless of judo experiences. Children under 12 are required to practice together with an adult.

Attendees do not have to join all the programs. Being late and leaving early are okay.

English speaker joins the training every time so novice trainers can learn techniques well.

There are parking spaces inside the school. Please behave politely inside the school.
Things to bring
Please bring your judo wear (judo-gi), a small towel, and beverages. If you do not have a judo wear, any training wear is OK.

The following are links to inexpensive judo wears. Be carefull with the size.

Example 1,
Example 2, Example 3,
Example 4, Example 5, Example 6,
Example 7
Schedule
In the above calendar, 練習 means there is a traning. If you cannot display the above calendar well, please click here for a direct link.
Contact
If you are interested, please send a message in English or in Japanese in advance of your visit by sending an email to:
honmokujudo -a- gmail.com.
(replace -a- with @)